The Ministry of Justice to invest £10m into 10 of the most challenging prisons, Peter Dawson, director of the Prison Reform Trust, said:
"The Governors of the 10 prisons will be pleased to have a little more money, wherever it comes from. But we have been here before. In 2016 Michael Gove set up six reform prisons that would pave the way for others to follow."
"That idea was quietly shelved by his successors with neither explanation nor evaluation. We are now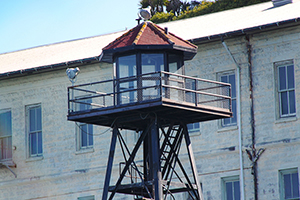 promised 'tangible' results from a new version, so we need to be told what those results are, and who will be held to account for delivering them."
"If Rory Stewart makes good on his wish to see fewer people go to prison on short sentences he will achieve something fundamental on prison reform. But he must concentrate on the job only he can do—matching the demands on the system to the resource Parliament is prepared to make available for it."
"It was a catastrophic failure to provide that balance which caused the collapse of prison safety after 2012—trying to tell Governors how to run prisons is not going to put it right."
For more information about the Ministry of Justice, please visit www.gov.uk