The Museums Association Esmee Fairburn Collection Fund has awarded £120,000 to the National Justice Museum to introduce its unique 200-year-old HM Prison Service collection to a wider audience.
 
The funding supports a three-year project 'Ingenuity, Creativity, Hope' involving people in prison, their families and ex-offenders in the development of the collection and its display in a new exhibition at the Nottingham-based Museum in 2022.
 
Welcoming the funding, National Justice Museum Artistic Programme Manager Andrea Hadley-Johnson said: "We'll now be able to tell the largely unseen stories behind the historic objects we hold by involving people from the widest possible range of backgrounds in their curation.
 
"Many of the objects have been crafted by people in prison,  and as we will also be sharing them with people in prison today, their families and those connected with the prison service, it will give a unique perspective on each object's contemporary significance. 
 
"The project will connect people with people, while the objects will be a stimulus for dialogue and creative response that feeds into our research. The outcomes will be presented in our 2022 exhibition."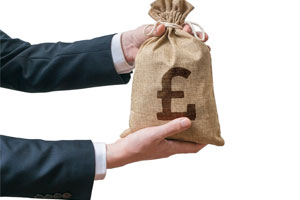 Over 20,000 items are held in the National Justice Museum's prison service collection. They reflect the development of prisons from their early beginnings in the 1700s right through to the 21ST century. Items include prisoner art and craft work, such as a sampler embroidered with a prisoner's own hair and a series of handkerchiefs by IRA prisoners held at the Maze prison in Belfast. There is also a wide range of curiosities such as the Harrods prison shirt owned by infamous gangland leader Reggie Kray. The shirt is said to have been given to Kray by astronaut Buzz Aldrin.
 
The National Justice Museum will also link up with its European counterpart the Museum Justismuseet, Norway. This is to develop Norwegian creative rehabilitation programmes within the project. Re-offending rates in the Nordic state are among the lowest in the world.
Ultimately, the National Justice Museum aims to extend the scope of its existing prison service collection to include contemporary rehabilitation policy and practice from today's criminal justice system.
'Ingenuity, Creativity and Hope' will begin early 2020.
For further information please call the Museum Press Office on 0115 993 9810, or 0115 993 9816.