Written by Peter Dawson
Director, Prison Reform Trust
Following the Prime Minister's announcements about prisons in mid-August, we wrote three letters seeking clarification:
To their collective credit, they have replied only three weeks later, and with some detail. Their replies can be found at these links:
Inevitably, only some of our questions have been answered, and it pays to look closely.
On sentencing, it had already become clear that the PM's "review" was nothing of the sort. PRT declined to take part in the inadequate consultation process cobbled together before the Lord Chancellor advises the PM across a massive range of controversial and complex issues. Richard Heaton's response does at least make clear that the advice the PM will receive will include how he might approach consultation in the future on these issues – one can only hope in a more transparent and objective way.
What the letter doesn't reveal, however, is the gap between the official scope of the "review" and the actual questions put during consultation. The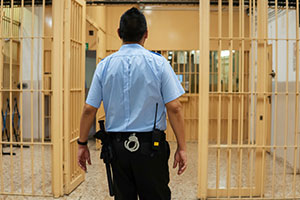 official request was to take part in a rapid internal review of Sentencing Policy exploring:
changing legislation to ensure that offenders who have committed serious violent and sexual offences spend longer in prison
making changes to the rules and procedures for release of those convicted of serious violent and sexual offences and 
more robust community orders, which are tough but tackle the root causes of reoffending.  
In other words, it has been a process with a starting bias towards longer periods in custody, a commitment to "more robust" and "tough" community sentences, and no mention of incentivising good behaviour in prisons. Effectiveness doesn't get a mention.
More confusion was created by reports of anonymous policy briefings by No 10 officials in the Sunday Telegraph on 15 September, before the sentencing review had had a chance to report. The paper carried a frontpage story saying that the government is planning more whole life imprisonment, more mandatory minimum sentences, and an end to automatic release at the halfway point. 
However, the article failed to mention the 75% rise in average tariff lengths since 2003 or the exponential rise in the number of people serving whole life terms. Furthermore, there was no mention of extended sentences - existing law that allows for exactly the type of special treatment the PM has said he wants to mete out in response to sexual and violent offences. Unless the Lord Chancellor makes his advice to the PM public, which seems unlikely, we will never know whether any of these inconvenient facts have informed No. 10's thinking.
On the £2.5bn promised for new prisons, the Lord Chancellor's response does include some important clarifications.
First, it makes no bones about the fact that the previous programme to provide 10,000 spaces will fall around 6,500 spaces short of its target and much of the unspent capital has been siphoned off to plug the gap in the Ministry's running cost budget over the last two years. It would take a brave person to predict that the new promise of 10,000 additional spaces is more likely to be kept than its predecessor. But if it is, the total number of new spaces from both programmes will be just over 13,500.
There are no promises at all about finding the running costs for such a massive capital investment programme. New prisons will need new staff.
Crucially, the Lord Chancellor declines our invitation to set out a plan to reduce overcrowding. He rightly points to a recent and welcome reduction in overcrowding to around 22.5% for the estate as a whole, compared to 25% for much of this century. But with a projection for the future population and a projection for future capacity, it should only be a matter of arithmetic to say what future levels of overcrowding are planned. Of course, both projections might well turn out to be wrong, but we should be told what the planning assumption is. On the face of it, it appears that there is an intention to run a system indefinitely that holds many thousands more prisoners than it is designed for.
Against that depressing background, it is very welcome indeed that the letter includes a pledge not to overcrowd the new prisons at Wellingborough and Glen Parva. It is a pledge that should be carved into their stonework. 
There is no indication in the letter that there is a plan to close the many unfit prisons from many different eras of prison design, nor any promise to eradicate the £900k maintenance backlog which afflicts the current estate.
And despite a generous one year settlement in the Chancellor's recent spending announcement, with a real terms increase of 5% for the department as a whole, there is a studied silence on our request to fund the female offenders strategy, whose paltry £5m stands in sharp contrast to the huge figures announced for prison building and prison security.
Finally, the Lord Chancellor passes up the invitation to say whether he is still pursuing the numerous policy promises (over 300 on PRT's own estimate) made by his various predecessors in this government. That may make sense politically, but it is little comfort to the thousands of people whose day to day lives are affected by whether all those changes are to be seen through or not.
In relation to the £100m for prison security, Dr Jo Farrar also helpfully clarifies the numbers. The £100m is additional to £70m already announced, and is all to be spent by March 2021. In other words, 34 times more cash has been found for security measures than for a strategy to keep women out of prison who shouldn't be there. None of that £170m will be spent on providing in-cell telephony at the prisons (roughly half the estate) not currently scheduled to get that technology installed, so in those prisons, staff will continue to search for and find mobile phones used wholly for the purpose of maintaining family contact.
Measures of success are promised in the future, so it seems clear that the funding has been provided without a business case having been made for it, and the achievements of the 10 Prisons project are prayed in aid without there being any published evaluation of what has or hasn't worked best in those prisons over the last 12 months.
Good order and safety are the bedrock for effective prisons, and we should always welcome measures that will help bring that about. But we should also expect a transparent appraisal of whether the money that is miraculously found to bolster security when political speeches about prisons are being made is actually delivering results. Because it is money that isn't then available for better conditions, better prison wages, adequate work and education opportunities or any of the other less popular measures which also go to creating a safe and ordered prison.
These are dangerous times for everyone who lives and works in prisons. Many may welcome the new money that is promised – and we can be certain that the government will refer frequently to it in promising better times ahead. But the lesson of the last 30 years could not be more obvious: you cannot build your way out of the prisons crisis. More money will only make a difference if it is better spent – as matters stand, the government seems determined to repeat the mistakes of its many predecessors.