paragraph
The Custodial Review
The publication is targeted at over 3,500 senior personnel and is designed to be a broad-reaching read on topical issues. We feature high-level interviews from experts in the industry which will be of interest to professionals in the police, prisons, customs and immigration services.
Readership includes: all police custody units within the UK, directors of finance, procurement managers, catering officers, training colleges as well as the Crown and Magistrates Courts, staff at all HM Prisons – including privately-run prisons – plus Immigration Removal Centres in the UK. Other services targeted include prison services, key personnel within the courts, the Home Office, key ministers within the Government and the British Transport Police. The major construction and design companies that work with the prison and custody sector are also included.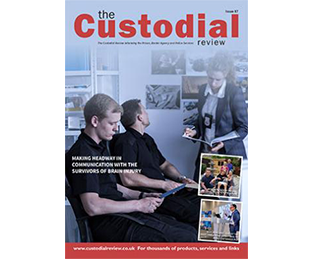 Custodial Review is a products and services magazine, including informative editorial which is also published on our website. The magazine was founded in 1994 and has established itself as a source of information and products for the ever-expanding business of custody. 
The Custodial Review recently completed a readership survey of all the prisons in the UK. The result of this is the distribution database is now over 90% requested by name. The rest is by job title. An updated survey of UK Police custody units has now been included.
Custodial Review is A4 format - Gloss Art
For more information on the Custodial Review please click the links below:
For editorial queries: editorial@euromediaal.com
To send press releases: pr@euromediaal.com
For advertising enquiries: call 01257 267677
To subscribe please click: here