paragraph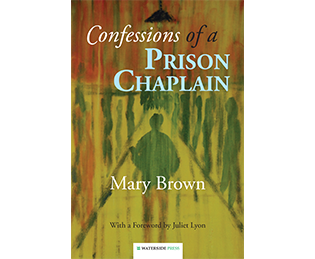 Waterside Press are giving away a copy of Confessions of a Prison Chaplain by Mary Brown and Opening the Doors: A Prison Chaplain's Life on the Inside by Paul Gill in a prize worth over £30. Here, Bryan Gibson writes about the titles which follow the authors' work…
A stereotype image of the prison chaplain is perhaps of a 'meddling do-gooder' who can embarrass hardened inmates by talking to them as if they are children. Someone 'born yesterday' who is distant, easy to con, wears a 'dog-collar' or beads, is not from the establishment concerned, and who pops up now and again with a kindly smile on his face (unlike the guards).
But modern chaplains are not like that – and they can be a real 'safety valve' and outside link. Nowadays they are likely to be from one of a number of faiths (or even none), part of a team – including women – dedicated to a non-judgmental approach. They are a central component in diffusing tensions, reducing re-offending and helping offenders to change (or rescue) heart, mind and even life. If this sounds pompous it's the nature of the work!
paragraph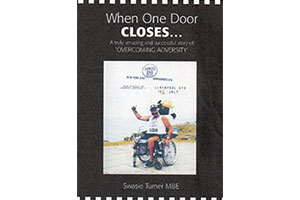 Outspoken, outgoing and outstanding when it comes to raising cash for charity, Swasie Turner MBE tells his tale of overcoming adversity in his autobiography, When One Door Closes.
As a Sergeant on patrol with an officer on Merseyside, Swasie was ruthlessly run over by a motorcyclist who sped away from the scene. Swasie was left with life-changing injuries, wheelchair-bound and struggling to cope with his beloved wife's illness. He was plunged into the depths of despair on the death of his wife, but emerged more determined than ever to devote his life to fund-raising for others in need.
paragraph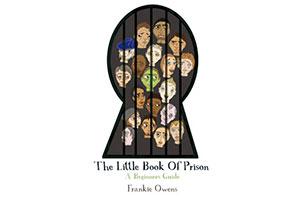 Enter our competition to ein £100 worth of vouchers to spend on Waterside Press titles! Waterside Press publishes works of interest across the legal system where many titles have become staples for practitioners, tutors and librarians. Waterside authors come from a wide range of backgrounds and include lawyers, judges, campaigners, ex-prisoners, historians, biographers, criminologists and other experts. We also publish works on social history and seek to blend readability with diversity, innovation and integrity. 
Amongst Waterside Press publications are Sir William Garrow: His Life Times and Fight for Justice the contents of which are mirrored in the award-winning BBC TV series 'Garrows Law', whilst Mary Ann Cotton: Britain's First Female Serial Killer was the inspiration for ITV's 2016 production 'Dark Angel'. The Little Book of Prison: A Beginners Guide won a rare Koestler Trust Platinum Award and was shortlisted for the prestigious People's Book Prize.