Technical specifications for The Custodial Review
To ensure that supplied artwork meets our requirements please note mechanical specification required.  
Full page advert
210 mm W x 297 mm H (plus 3mm bleed)
1/2 page advert
190mm W x 130 mm H (Portrait 90 mm W x 263mm H)
1/4 page advert
90 mm W x 130 mm H
Content sponsor
90mm x 9mm
Supplied artwork
All finished artwork to be supplied in digital format in any of the following file formats: InDesign ILLUSTRATOR, PHOTOSHOP, HIGH-RES PDF(.tif .jpeg .eps .pdf) 
The publishers provide a free design service from materials provided.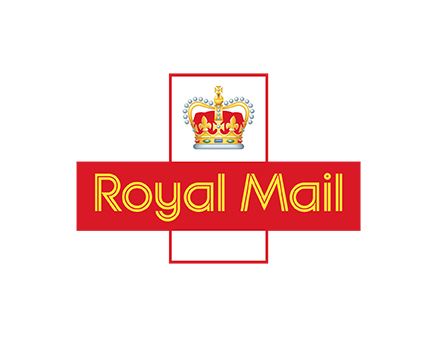 If you require our production department to produce your advert please contact us on tel: 01257 267677.
All postal distribution handled by Royal Mail *.
* Royal Mail Cruciform © and Trade Mark of Royal Mail Group Ltd Reproduced by kind permission of Royal Mail Group Ltd All rights reserved. No part of Royal Mail Cruciform may be copied, issued, downloaded, communicated or otherwise used without the prior written permission of Royal Mail.
See what our customers think:
We have definitely seen an increase in business since the adverts went out.

Nathan Grayham-Ormes, K-Five Sales & Training Director, Bedford. www.evacuation-chair.co.uk

 
We ran a 1 page sponsored article on our fire protection systems, during our next visit to a Prison the fire officer told us he had read about our products in the Custodial Review. We have booked the the same in the next 4 editions.

Derek Killaspy, MD, Fireworks Fire Protection Ltd 01953 861070

 
Dear Tracy,

We have had a good response from the article in the August edition of the Custodial Review, leading to some good visits and the potential of good orders, we are looking into booking into the publication in the future.

Andy Best, Capstan Consultants REF Metrasens

 
Dear Steve,

Just a quick note to thank you for the very thorough editorial coverage we received in CR for our Wernick PCflex installation at Newbury Police Station. The August edition gave us some very useful publicity.

Jeff Bownds, PR & Marketing Manager, Wernick Buildings Ltd

 
"Just wanted to say thanks to you and the team for all the effort and support you've all put into making our double page press ad so successful....within the first 48hrs we had three responses from three separate prisons. We shall no doubt continue to advertise with yourselves in future issues... pleasure working with you." 

Lee Cradock, Managing Director, Sentinel International Limited 

 
Frencon Construction, the main contractors for the new custody suite at Bishopsgate Police Station, are delighted with the series of 3 articles that Custodial Review ran on the project and the subsequent advertisement. The way that the publications staff conducted their work was professional and friendly. 

Michelle Dyer Marketing Manager, Frencon Construction Limited

 
Are you pleased with the service you received? Yes; it was very good.  Do you consider it value for money? Yes, very good.  Was our Production Dept efficient? Yes. Was our Admin Dept efficient? Yes. Was our sales procedure polite? Yes. Would you recommend us? Yes. Overall performance? Professional and amenable. Willing to accommodate customers needs. 

Sara Luft, Marketing Coordinator, B-Skill Ltd

 
Thank you for the voucher copy of Custodial Review.

Because of the niche market Cell Security work in it is only rarely we advertise. I am pleased to say that the article on the Bishopsgate police station project is excellent. The article was informative and the pictures excellent. The article and advertisement promoted our products in an appropriate way. All the Directors at Cell Security were impressed with the piece and we have decided to work with you in the next four editions.

Mike Dunn, Operations Director, Cell Security Limited