Assaults and self-harm incidents in prisons in England and Wales have reached a record high, according to the government's Safety in Custody quarterly bulletin.
Over the last year, there have been 325 deaths in prison custody - up 8% on the previous year. Out of those, 87 were self-inflicted deaths. A huge 9,485 assaults were recorded against staff, up 27%, and  prisoner-on-prisoner assaults reached 23,448.
The report also stated that nearly 50,000 self-harm incidents took place over the last year, up by 20%.
Commenting on the publication of today's safety in custody statistics, Peter Dawson, director of the Prison Reform Trust, said: "Despite the unrelenting effort of many in the system, all of these indicators show that there is no end in sight to the catastrophe that has engulfed many of our prisons.
"The government has recruited more staff and spent money on security. But so far it has only talked about reducing the number of prisoners the system holds.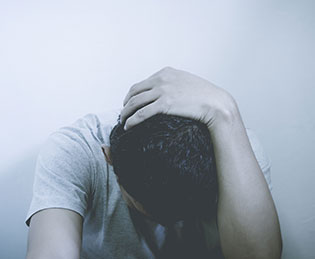 "That needs to change, with action for the short and long term which will bring the prison population back down to a level where safety can be restored." 
The figures reflect reports from prisons recently of fears for officers safety, which led to a walkout in September, and the HMP Long Lartin prison disorder which soon followed where six officers were injured.
And recently the the HMP Exeter Action Plan, which the HM Chief Inspector of Prisons Peter Clarke called for following a damning inspection in May this year, was published citing budget restraints for the reason behind keeping prisoners in cells and restricting their access to facilities.