The pressures on our custodial system are well documented. The government has pledged funding to address the problem but what can be done now to improve officer and inmate safety?
At the end of last year HMP Birmingham saw what was dubbed the 'worst prison riot since Strangeways'. Four wings at the privately-run Category B prison were overrun by inmates, riot squads were deployed while prison inmates posted 'selfies' of themselves wearing prison officers' uniforms and showing off sets of keys.
According to Ministry of Justice figures the prison population in England and Wales topped more than 85,000, at the end of
last summer. An explosion in the use of indeterminate sentences and the increased use of long determinate sentences, were listed as key drivers behind the near doubling of prison numbers in the past two decades.
This has been accompanied by a significant fall in prison officer numbers falling by a third between 2010 and 2015. MoJ figures state that the total number of full-time staff was cut by more than 10,000, to 23,746, cutting the number of prison officers, supervising officers, custodial and other managers.
This means that by the end of 2015, there were 3.6 inmates for each operational prison staffer, 1.1 more than in 2010. In addition, the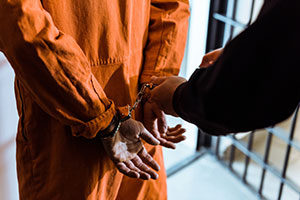 number of assaults on staff has also increased, with 423 assaults on prison staff in the 12-months to the end of March 2016 - a rise of 40% on the previous year.
Statistics suggest inmates also aren't coping. MoJ safety in custody statistics confirm a growing tide of violence and despair inside prisons, with the number of assaults rising 27% to more than 20, 500. A total of 9, 458 prisoners – one in 10 – are reported to have self-harmed in 2015, with a 25% rise in reported incidents of self-harm to more than 32,000.
The detailed figures show that the number of suicides rose to 100 in the 12 months to March, up from 79 in the previous 12 months.
Statistics paint a very difficult picture for both the prison service but also those within the prison system", says Dave Broxton, Managing Director, Bohle. "There are clearly lots of vulnerable individuals within our prison population, people with substance abuse problems, mental health problems – and safeguarding their welfare, as well as that of those who work in our prisons, has to be key.
The challenge is to do that at a time when our prison population is growing and the service is under exceptional pressure.
This is something that has not passed the attention of Government. At the launch of her White Paper, the Secretary of State set out her vision for the future of the custodial service in 2020. Alongside an increased focus on rehabilitation, she pledged more than £1.3bn to its estate, including the building of new prisons to create up to 10,000 new adult places.
The problem that the UK faces in particular, is that more than a quarter of our prisons were built before 1900", says Broxton. He continues: "These are environments which are often poorly suited to inmate welfare. Observation, particularly of vulnerable inmates, is often more difficult at a time when prisoner numbers are on the up and the prison service resources are stretched.
According to the World Health Organization, suicides tend to occur by hanging when the victims are being held in isolation or segregation cells, and during times when staffing is the lowest, such as nights or weekends. There are also a lot of suicides when prisoners are alone even if they are technically sharing a cell, making the effective observation of inmates key.
Bohle offers an extensive range of convex security and safety correctional mirrors developed specifically for the sector, featuring an incredibly robust and tamper-proof construction with specific anti-ligature features. In eliminating blind corners and supporting more effective observation of inmates, these can make a significant contribution to officer and prisoner safety.
The challenges in our prisons, particularly older prisons are clear. Addressing them is complex, multi-faceted and its clear, won't be delivered overnight.
The improved observation of prisoners, particularly those who are at risk of self-harm or suicide, is a small, but crucial element in that wider solution.
An opinion piece by Dave Broxton, Managing Director, Bohle.