paragraph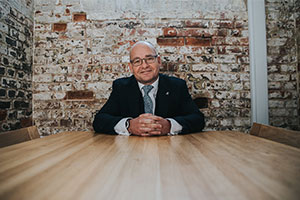 A conference on Reducing Reoffending and Changing Public Perception is to be chaired by Gethin Jones, a former prisoner who now works as an inspirational speaker and prisons advisor.
Gethin, who founded Unlocking Potential upon his release, heads a line-up of speakers who will discuss the latest best practice designed to reduce reoffending rates amongst adult and juvenile offenders.
This one-day conference – which takes place on October 2nd at St Alban's Centre, London – will bring together leading authorities from the Probation Service, Police, Courts, Prisons, Local Authorities, service commissioners, healthcare organisations, housing, voluntary & private organisations working with offenders.
paragraph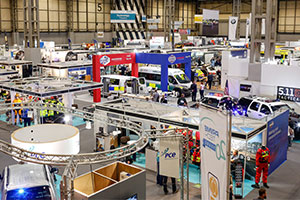 How emerging technologies are improving the efficiency and operational effectiveness of response is set to be the key focus of The Emergency Services Show 2019. The event takes place in Hall 5 at the NEC, Birmingham from 18 to 19 September.
For anyone working in a custody setting the event gives access to the best solutions providers and support networks to protect them at work and carry out their role to the best of their ability.
New seminar and exhibition zone
New features at this year's event are the SkyBound Rescuer Drone Seminar and a SkyBound Rescuer Drone Zone, sponsored by SOARIZON®️ by Thales. The new seminar and exhibition zone are designed to develop better drone use through research and discussion. Seminar sessions will cover key areas such as optimising search effectiveness.
paragraph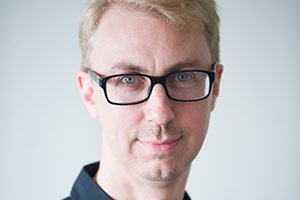 Technologist Emil Eifrem tells The Custodial Review that a combination of graph databases and the Person, Object, Location, Event data model could really help lawmakers – and social care teams too…
Graph database technology is a powerful way of both recognising and leveraging connections in large quantities of otherwise random data. The International Consortium of Investigative Journalists used it to detect fraud and corruption in its recent famous Panama and Paradise Papers global probes, for instance, while Google uses a graph-based way of representing knowledge to enhance its search engine and map the Web.
Whether it's more effectively guarding borders, spotting possible terrorist activity, detecting welfare fraud or helping uncover scams and hacker attacks, graph databases are a powerful enabler for getting 'big picture' connected analysis. But unlocking useful insights based on connections, graph technology may also offer a way to support the Police, social services and other government agencies.