COMPETITION: We are giving away two sets of two top-quality padlocks, in conjunction with Nothing But Padlocks – suppliers of padlocks to the police.
The sets (the Abus 701B/45 – a brass, double-bolted padlock with a sealed lock body – and the smaller Abus 155/30, with a combination for keyless entry) will be given away to two lucky readers.
Here, Jonathan Low-Hang from Nothing But Padlocks tells The Custodial Review about its top-quality locks.
Tell us about your business… 
Nothing But Padlocks has been trading online for nine years. We feel we are the leading specialist in padlock supply in the UK. 
We expect to provide further specialist advice to larger organisations such as the Met Police as well as the individual customer.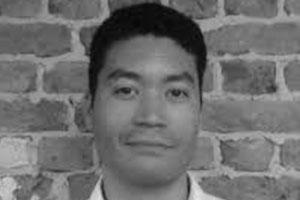 In the future, we are looking to work with manufacturers to help to develop new products to provide further increases in security and quality in the marketplace.
Which products are suitable for prisons? 
The most popular padlocks that are suitable for prisons tend to be used indoors such as the Abus 155 series locker combination padlock.
Institutions looking for padlocks where the combination code can be easily reset if forgotten or set incorrectly find that the Shield master key combination padlock works well.
More budget "keyed" options include the Abus 65 series small brass padlock and the increasingly popular Abus 65ti series titalium padlocks as titalium will be the replacement for brass in the future.
When padlocks are required outdoors the weatherproof padlocks we would recommend include the Abus 41 series long shackle laminated weatherproof padlock and the Abus 70IB series long shackle weatherproof padlock for added protection.  
What makes your business stand out from competitors?
We maintain high levels of Customer Service by enabling our customers to speak to us either over the phone, by email or even live chat through the website. We feel the human factor is missing in a lot of interactions these days and want to ensure that customers contacting us to discuss an order, to get a quote or for just some help looking for the right product that we are there to help.
We pride ourselves on the knowledge of our team. With have a wealth of knowledge about the industry sector and want to ensure that when advising customers about products that they are fit for purpose. 
Working closely with the manufacturers we have developed quality products that are secure and reliable.
Tell us about your best-selling product…
Our best-selling products are the Abus 70IB and the Abus 180IB. 
Both from Abus these padlocks offer a great level of security and the option of either using them with a key as seen in the Abus 70IB or with a combination with the Abus 180IB. 
Both padlocks are great to use in outdoor situations as they have mechanisms that should not rust. The Abus 70IB can also be used in locations where there is sea/salt water environments close by.
The padlocks can be purchased in bulk if required and there are varying levels of discounts for each product. Next day delivery via courier is available for faster shipping.
*The administrator of this competition is The Custodial Review Magazine ("administrator"). By participating in the competition, each Entrant unconditionally accepts and agrees to comply with and abide by these Official Rules and the decisions of Administrator, which shall be final and binding in all respects. Administrator is responsible for the collection, submission or processing of Entries and the overall administration of the competition. Entrants should look solely to Administrator with any questions, comments or problems related to the Competition. Administrator may be reached by email at pr@euromediaal.com during the Promotion Period. 
* This giveaway will close at 12.00am, 30th June 2018.
* The prize is Two ABUS Padlocks sponsored by  Nothing But Padlocks. The prize is non-transferable, non-refundable. There is no cash alternative.
* Open to UK residents aged 18 or over, excluding employees of the Administrator, the sponsor, their families and anyone else professionally connected with this promotion. 
* There is one compulsory entry which requests that to enter the competition you answer a question based on  ' Nothing But Padlocks' information. Additional entries are available. 
* The prize winner will be asked to provide their email address so that contact can be made to arrange prize delivery, and their name and county be published in the next issue of the magazine  
* By entering the competition, you grant the Administrator permission to add your details to the mailing list, share your email address and any other personally identifiable information with the other competition Entities for the purpose of administration and prize fulfillment, including use in a publicly available Winners list.
* Entries will only be accepted as instructed and any entrant that does not complete the qualifying requirements will be disqualified 
*  The winner will be chosen using the random entry selector built into the widget.
* The winners will be informed by email within 5 days of the closing date, and must respond within 5 days to claim their prize. If there is no response within the 5 days and new winner will be drawn at random.
*This prize draw is governed by English law and the courts of England shall have exclusive jurisdiction over any dispute arising in connection with it.
For further T&C and our privacy policy please see here Euromedia Associates Ltd: Privacy Policy (https://www.iubenda.com/privacy-policy/66331438/legal)