Federation responds to new draft guidance from police watchdog
The Police Federation of England and Wales (PFEW) has expressed concern over the interpretation of new guidelines which will come into play when a member of the public dies or is seriously injured following contact with the police.
The Independent Office for Police Conduct (IOPC) has issued the latest version of their draft document, which will apply across all fatalities or serious incidents arising from road traffic incidents, firearms operations, incidents in custody or other police contact.
If ratified by the Home Secretary, it will compel all 43 forces in England and Wales to follow set procedures.
But the Federation is concerned about the way investigators might interpret some clauses, especially across three key areas, most notably:
the ones covering separation of officers following incidents
anonymity of officers
and the ability to allow officers to review their own Body Worn Video (BWV) footage before providing detailed statements.
PFEW Chair John Apter said: "Following numerous representations by the Federation, we are pleased that there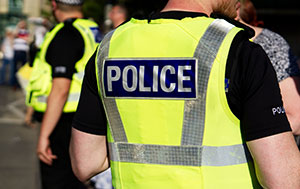 has been some movement by the IOPC in relation to their statutory guidance and softening of the language used.
"But we still hold concerns about how it will be interpreted by their investigators. Some consensus appears to have been reached on the separation of officers, but the IOPC still maintain it is their 'preference to separate key policing witnesses'.
"This is an emotive issue for our members, who may have been through an extremely traumatic event where a member of the public has died. It is an area that we will be watching closely to ensure that officers are treated fairly and not made to feel like suspects rather than the witnesses they invariably are."
The Federation also takes issue with aspects around officer anonymity, particularly if IOPC staff are in possession of personal details, as is suggested in the guidance.
Mr Apter said: "If this information were released, it would massively impact on officers and their families and wreck any trust in the IOPC from our members. There are still also unanswered questions on the ability of officers to view their body worn video, and the speed and extent of initial accounts expected from officers.
"However the Federation is committed to working with the IOPC to ensure that any Death or Serious Injury (DSI) investigation gets the level of co-operation and information needed to properly satisfy public scrutiny whilst affording the appropriate protections to all parties."
 He said that the success of co-operative working would be largely dependent on the IOPC ensuring their investigators received the appropriate training, adding: "Any death following police contact is a tragic incident and it is only right that when these tragedies occur they are properly investigated.
"All we ask is for our members to be treated fairly during the process of any subsequent investigation, rather than our previous experience of investigators trying to find fault and someone to blame."
The new guidance will be discussed at the Federation's National PiPs Seminar next week. Previously both the Federation and national policing lead DCC Simon Chesterman have said that the ambiguity over how serious and fatal incidents are investigated has had a negative impact on both the recruitment and retention of firearms officers.