paragraph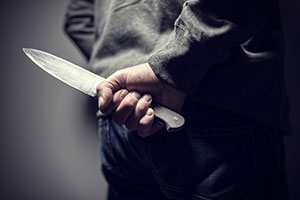 Police seizing more than 10,000 knives during a week-long campaign has provided insight into what could the norm if the service was adequately funded, says the national chair of the Federation.
All forces joined Operation Sceptre between 11 and 17 March which saw 1,372 people arrested, including 516 for a knife related offence through a series of measures including intelligence-led stop and searches and weapon sweeps.
John Apter, national chair of Police Federation of England and Wales, said: "The staggering amount of knives seized in such a short period of time not only highlights the severity of the issue, but shows just what our hard-working members are able to achieve when they are resourced properly. However, it must be pointed out that operations such like this are only possible if officers are diverted from other vital duties which is a deeply concerning situation.