paragraph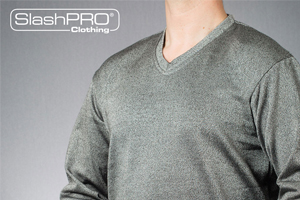 The company's key objective is to protect police, prison and security officers, and to reduce the number of knife and workplace violence related injuries.
UK based PPSS Group has recently seen record sales for their SlashPRO® Slash Resistant Clothing brand, offering tested, certified and reliable levels of cut resistance.
Poverty and social exclusion, religious and political extremism, drugs, social media as well as serious mental illnesses have all been blamed for the global rise of knife crime.
The news of individuals grabbing a kitchen knife and causing serious harm and injury to others has become a rather normal daily occurrence today.
Knives have recently also become the weapon of choice for many so called "lone-wolf" attackers due to the low planning required to conduct a knife attack whether against an individual or mass group.