paragraph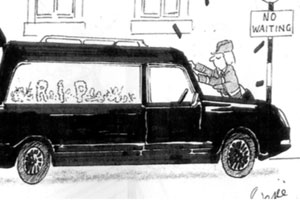 Swasie Turner MBE is a former police officer who was seriously injured in the line of duty. A long-time wheelchair user, he has raised money for various charities by climbing and racing in his wheelchair, as well as event speaking. Here, the outspoken Swasie discusses the need to use one's initiative... and what happens when toeing the line goes one step too far...
For my 'maiden' column for the Custodial Review magazine I would like to highlight the ongoing and unbelievable incidents that prevail via those egotists who continue to abuse their power out and about on our streets. Not only do our national newspapers furnish me with daily examples of absolute lunacy by some who are completely devoid of initiative, sympathy or even simple understanding, but I too continually witness such examples as I push my trusty 47lb front-castored NHS wheelchair (a 'legacy' of my front line police service) out and about each day. I can't believe the behaviour of some of those who are given a uniform and told to 'administer justice' as they patrol the streets as various wardens, ie – traffic, dog, litter etc.
paragraph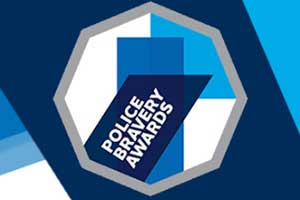 Police officers who have demonstrated outstanding acts of bravery – including confronting terrorists, tackling murderers and rescuing people from freezing waters – will be honoured next month at the 23rd annual Police Bravery Awards.