Outstanding detectives from across England and Wales have been recognised in a national awards ceremony organised by the Police Federation of England and Wales.
The Police Federation's National Detectives' Forum (PFNDF) handed out awards in the following categories: Detective Investigation of the Year; Services to Detectives; the technology-based Smarter Detective; New Trainee Detective of the Year; and the PFNDF Regional Recognition Award at a ceremony on Thursday.
A team of Hertfordshire Constabulary detectives won the Detective Investigation of the Year award for uncovering a global paedophile ring.  The investigation, Operation Pendent, was the largest and most complex ever undertaken by the force's child online safeguarding team, and resulted in the ring leader receiving nine life sentences, in addition to lengthy sentences for his accomplices.
The team, led by Detective Chief Inspector Dee Perkins, recovered video material which involved the live streaming of sexual abuse against children.  More than 100 suspects were involved but obtaining data from online dating apps was a major barrier due to strict US privacy laws.  Investigators had to go to the American Embassy to unlock those barriers.
A Metropolitan DC has won Trainee Detective of the Year for his tenacity and victim-focussed approach.  Amongst his achievements has been identifying the under-reporting of hate crimes against disabled people.  He also obtained the first domestic violence protection order in the capital and has frequently gone beyond his role to build relationships and trust within communities.
Sussex DI Clare Shiel came first in the Services to Detectives category for being an outstanding role model to detectives of all ranks.  She has led numerous investigations and recently was responsible for an operation to recover a victim of modern slavery – a woman who was kept as a slave in appalling conditions for almost two decades.
The Smarter Detective of the Year was awarded to DC Darren White from Devon and Cornwall Police, who investigated the abuse of children abroad by a UK national.  The officer analysed more than 100 hours of footage and half a million lines of Skype communication to identify more than 46 offenders.  The ring leader was sentenced to 18 years.
The overall Regional Recognition Award winner was chosen from a shortlist of impressive regional winners from throughout England and Wales.  DC Chris Williams from Avon and Somerset was recognised as overall winner for her unrelenting passion and dedication to safeguard children from abuse.  She has given vulnerable victims the confidence and courage to speak out.
Martin Plummer, PFNDF chair, said: "The Police Federation's National Detectives' Forum is proud to award fellow officers for their quite astonishing breadth of ground-breaking and dedicated work. They are a credit to themselves, their force and their country.
"I am privileged and humbled to have been on the judging panel and I can say that it has been a near impossible task to narrow the entries down to the winners.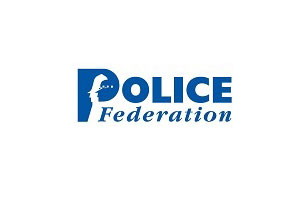 "The high standard of entries have shown what we know to be true – that we have the best police service in the world."
Further details of the winners, runners-up and other shortlisted nominees and pictures will be available here: www.polfed.org/detectives following the ceremony.