Since the Company was founded in 1995, BQT Solutions has significantly increased its expertise in various smart car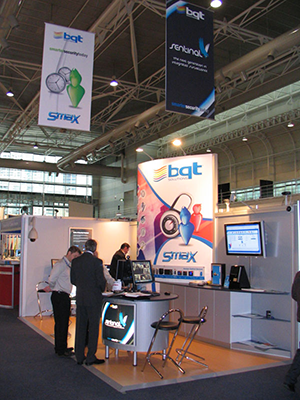 d and related technologies.
After listing on the Australian Stock Exchange, BQT Solutions expanded its solutions offering by diversifying into vertical markets to cater for increasingly demanding client requirements.
With an International presence, BQT supports installation and distribution partners all over the world and has become a valuable ally in the design and supply of key components for infrastructure projects and general distribution.
Harnessing cutting edge technologies, BQT has delivered complex and integrated solutions to Corporate, Military and Government clients.
BQT employs world class firmware and software engineers to keep ahead of the technology evolution. This ensures the company's ability to develop, customise and integrate third party technologies to achieve specific functionality expectations. As a testament to these product champions, BQT has been firmly cemented as a formidable player in physical and logical security arena.
 Tel:   + 44 (0)20 8823 9350
Web:http://www.bqtsolutions.com
Email:sales@bqtsolutions.co.uk