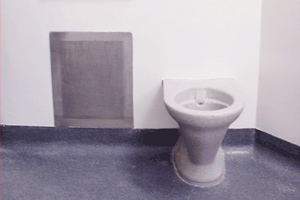 Anti Ligature and Anti Vandal Sanitary Fittings for Secure Environments - Wallgate Limited- custodial products 
Wallgate is the UK's leading supplier of solid surface sanitary ware and hygiene products to the Prison Service. Thousands of our products have been installed in a number of privately funded prisons, HM Prison Service operated prisons, Young Offender's Institutions and Secure Hospitals.
Features include highly superior impact resistance combined with a aesthetically pleasing and anti-ligature design characteristics.
The products have been installed in a wide variety of high security institutional and anti-vandal sites and have been tested and approved by the Home Office.  
 Tel:   01722 744594
Email:sales@wallgate.com
Fax:  01722 742096