Tapeswitch pressure-sensitive products. Tapeswitch Ltd, manufacturer pressure-sensitive products for safety, signalling and control applications.  We offer a large range of products using the highly successful ribbon-switch technology that has been used in industry for many years. Our sensing edges, ribbon switches,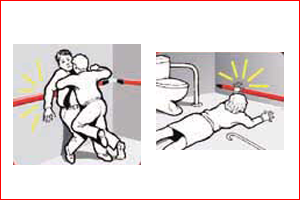 safety/control mats and the DaDo panic-alarm strip give unprecedented reliability and performance in a variety of different industries.  Tapeswitch are very keen on using their technology to customise solutions for the customer; with a skilled staff of engineers we can offer the best possible solution to meet the most demanding of applications.  Our sales team are on hand to discuss any product specification or installation queries you may have.  
Call Karen or Dawn for more information on any of our pressure-sensitive products.
 Tel:   01257 249777
Web: http://www.tapeswitch.co.uk
Email:info@tapeswitch.co.uk