Bluelite Graphics Ltd, a UK market leader in the supply of conspicuity livery to the emergency services. We supply the majority of police, fire and ambulance services.
The company, which was originally incorporated in 1997, initially traded as Halo Bluelite, but changed its name in 2006 to better reflect the range of activities undertaken by the business.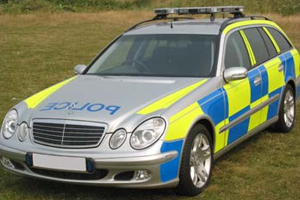 Bluelite Graphics operates from a modern 10,000 sq ft facility at Burgess Hill, West Sussex, which provides a clean and secure environment for the company's vehicle livery production and installation services.
The company has developed a reputation for quality, innovation and customer support over many years of working in partnership with the emergency services and other essential highway users– and specialist vehicle converters – across the country.
•Our people – we employ a significant team of people specialising solely on supporting the emergency services
•Investment in technology and plant – we operate the latest digital cutting and printing machinery
•Experience – Bluelite worked with the PSDB in the development phase of battenberg livery and so we understand the key requirements of our customers.
•Bluelite is an approved supplier to all the emergency services – police, fire and ambulance – as well as the MoD
•Bluelite was the first to introduce the concept of livery 'kits'.
•The company holds a comprehensive portfolio of detailed vehicle drawings (showing part numbers) for all our customers to make ordering crash repairs efficient.
•Rolled Goods – we maintain high stock levels of rolled goods for all conspicuity materials and we operate a fast turn-round system.
•Crash Repairs – we work to despatch times of 48 hours from the receipt of order.
•Continuous innovation – the company constantly seeks new ways of supporting customers and will shortly be introducing an online ordering facility
•Digital Print – Logos and complete vehicle wraps
•Application Service nationwide
Tel:   
01444 232366
Web:
http://www.bluelitegraphics.com
Email:
Fax: