Commenting on the Equality and Human Rights Commission's announcement of an inquiry into support for disabled people in the criminal justice system, Peter Dawson, director of the Prison Reform Trust, said:
"We welcome the ECHR's inquiry on this important issue. Significant progress has been made in recent years supporting vulnerable defendants, particularly through the continued rollout of liaison and diversion services in police stations and courts across England. However, far more could be done to ensure the justice system meets its duties under equality law, for instance through the increased use of accessible information, intermediaries and other reasonable adjustments."
"The increased use of video-link and online technology pose significant questions for the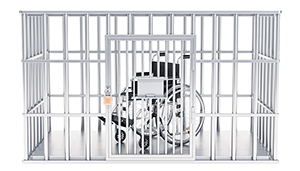 ability of many people with mental health conditions, learning disabilities and neuro-disabilities and conditions to participate effectively in the legal process."
Commenting, Peter Dawson, director of the Prison Reform Trust, said:
"This report shows how many of the problems that have beset the probation service in recent years stem directly from the way the government chose to re-organise the system. The so-called rehabilitation revolution has actually just put more people back into prison with all the damaging consequences David Gauke set out in his speech last week."
"There is a real risk that a hurried re-tendering of those services now will gloss over those fundamental design flaws. The NAO is right to sound a warning bell, just as so many did before the original reform was implemented. As a start, the justice secretary could take the opportunity to reduce the number of people in prison by stopping the recall to custody of people who have not committed a crime that would justify such a sentence in the first place."
For more information about the Prison Reform Trust please click here